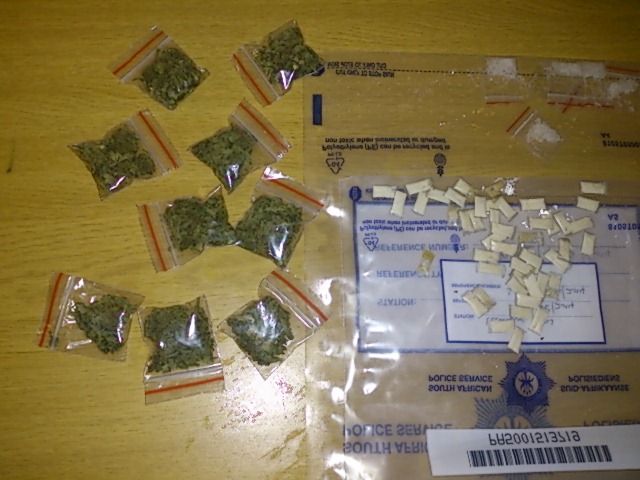 Lentegeur SAPS members arrested a 30 year-old suspect during a crime prevention operation this morning, 25 June 2014 at around 09:45 in Woodlands, Lentegeur. The operation was executed after a search warrant was obtained concerning drugs. During the search in Hercules Road, Woodlands the SAPS members confiscated 49 units of heroin and six packets of tik. A 30 year-old male was arrested.
At a house in Pieter Wenning Street, New Woodlands in Lentegeur they confiscated nine small bank packets of dagga and arrested a 24 year-old male.
Both suspects will appear in the Mitchell's Plain Magistrates' Court tomorrow (Thursday, 26 June 2014) for possession of drugs.
Also view:
Crime as a Threat to Road Safety