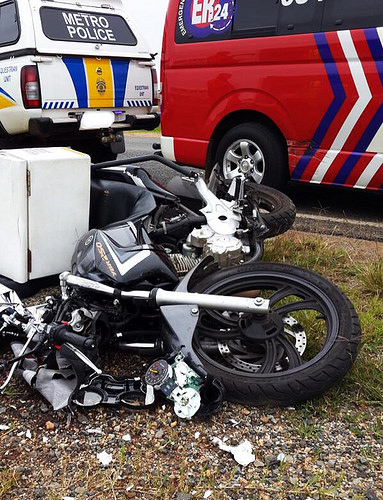 A delivery man was killed when he was hit by a light-duty truck on Great North Road in Brentwood Park in Benoni, Johannesburg East this morning.
ER24 paramedics immediately assessed the man who was knocked off his motorbike in collision.
They found that he had already succumbed to multiple severe fractures and suspected internal injuries he sustained. He was declared dead on scene.
It is not clear how the collision occurred but witnesses said the truck was apparently making a U-turn across two lanes when the motorbike drove into it.
The exact circumstances leading to this collision are under investigation by local authorities.
ER24