A 20-year-old woman was fortunate to sustain minor injuries when her vehicle overturned and caught alight on the R511 near Centurion, Gauteng.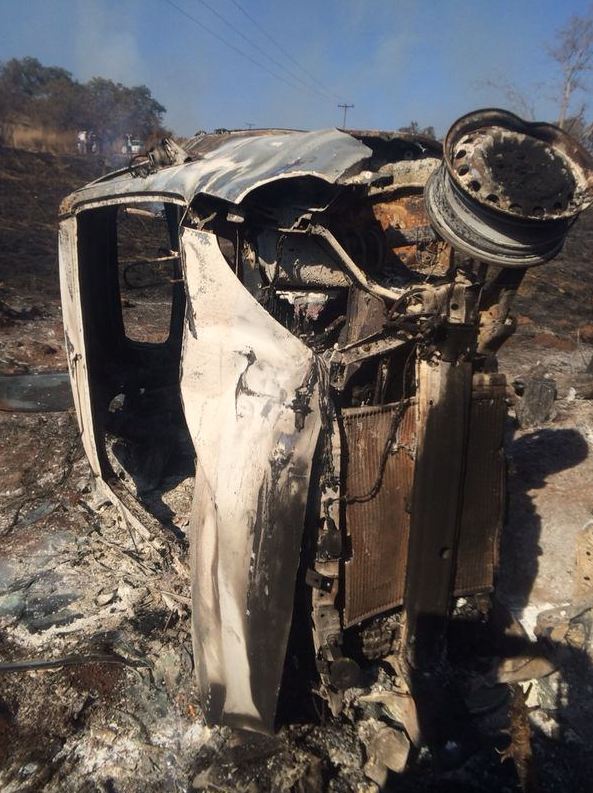 ER24 paramedics arrived on scene as fire department personnel were extinguishing the fire and attended to the woman who had managed to escape the vehicle before it caught alight.
The collision apparently occurred when the driver lost control of her vehicle which crashed into a pole and landed in the veld and caught fire.
All she walked away with from the collision was a bruise on her arm.
Thank you to all emergency personnel for the concerted effort on scene.
Also view:
Escape and Safety from Vehicle Fire