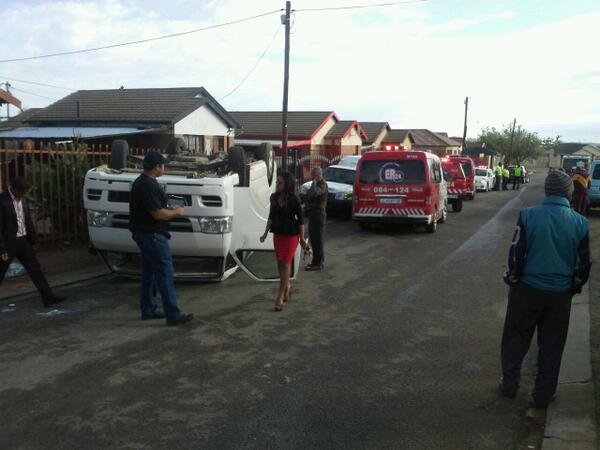 Eighteen children, aged six to nine, were injured on their way to school in Bloemfontein this morning when their taxi overturned.
ER24 paramedics arrived on scene to find a taxi lying on its roof on the side of the road. Paramedics assessed the various patients, finding that all 18 children sustained only minor injuries.
After treating the patients, they were transported to various hospitals in the area, including Mediclinic Bloemfontein for further medical treatment.
The exact cause of the collision is not yet known and local authorities were on scene for further investigations.